(Last Updated On: July 20, 2023)
As a faucet manufacturer in China, we are proud to announce that we have recently obtained the prestigious Watermark certification for our range of faucets. This certification is a testament to the superior quality, durability, and reliability of our products, making them the perfect choice for homeowners and businesses alike.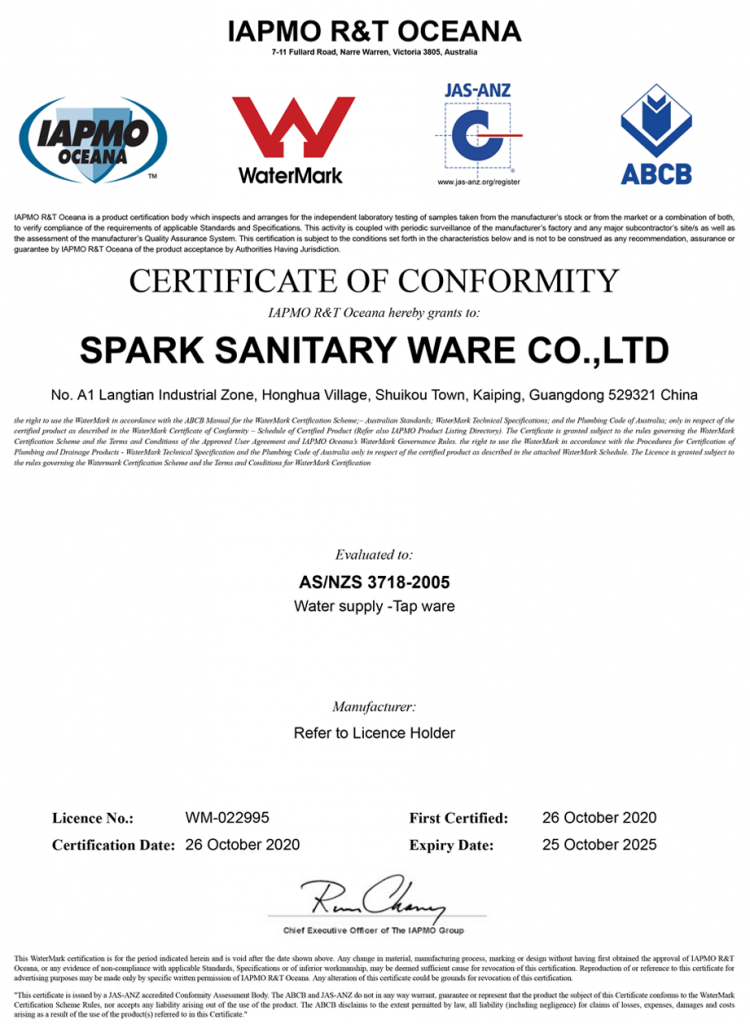 What is Watermark Certification and Why It Matters:
The Watermark certification is a rigorous approval process administered by the Australian Building Codes Board (ABCB) to ensure plumbing and drainage products meet stringent quality and safety standards. This certification is widely recognized in Australia, New Zealand, and beyond, making it a crucial factor when choosing plumbing fixtures for residential and commercial projects. Our Watermark-certified tapware guarantees compliance with all relevant Australian standards, providing you with peace of mind and confidence in the reliability of our products.
Please contact us for the latest Tapware catalog
Email: info@spark-faucet.com
Wechat/Whatsapp: +86 15521393221